Pocket Door Superstore: Pocket Door Magic
A pocket door looks like a normal door at first. But when opened, a pocket door disappears into the wall. It leaves more clean and open space for everyone to enjoy.
If you are looking for a stylish way to open up space in your home, a pocket door is just what you need.
This style of door is perfect for small rooms that don't allow for a hinged swing door. It adds flexibility to any size and style of room. Most of all, it creates multi-use out of something that usually serves one purpose.
With the simple switch to a pocket door, you allow more light and space to enter your room. You'll immediately notice a more open feel. The layout will feel expanded. It allows more room for other things like furniture and decor. When you're not wasting space on a door, it's incredible the things you can fit in!
Even a building that wasn't made to accommodate this kind of wall pocket can enjoy pocket doors by simply adding a stud wall.
From single doors, to double doors and everything in between, Pocket Door Superstore is your one-stop source for pocket door systems. Maximise your space and bring new life to your place with Pocket Door Superstore.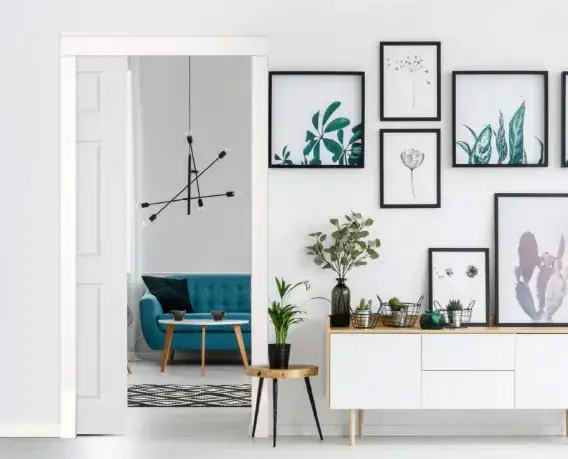 Consistent Delivery
When we tell you we'll deliver it quickly, you can rely on that. We'll ensure your product makes its way to you safely, swiftly, and without cost to you. We believe getting your pocket door to you shouldn't be your responsibility, and we won't make it that way.​​

High Quality Products
Our standards are sky-high, which is why we ensure all of our technical specifications are made to fit standard door sizes in the US. We also focus on seamless delivery, so you can enjoy your new spatial design faster.​​

Excellent Customer Service
We offer unparalleled customer service with dedicated representatives and product specialists standing by, ready to handle any enquiry you have on our pocket doors, their systems, and other accessories we offer. We never want your questions to go unanswered, so we are here to help you with anything you need.​

Wide Range Of Products
We pride ourselves on offering a wide range of options. We provide doors to choose from for any kind of property. From single openings, to double doors and everything in between, our pocket door variations will make all the difference in design and space. Whether your property is a modern minimalist work of art or a more traditional design, we've got a door that will fit in seamlessly.​​